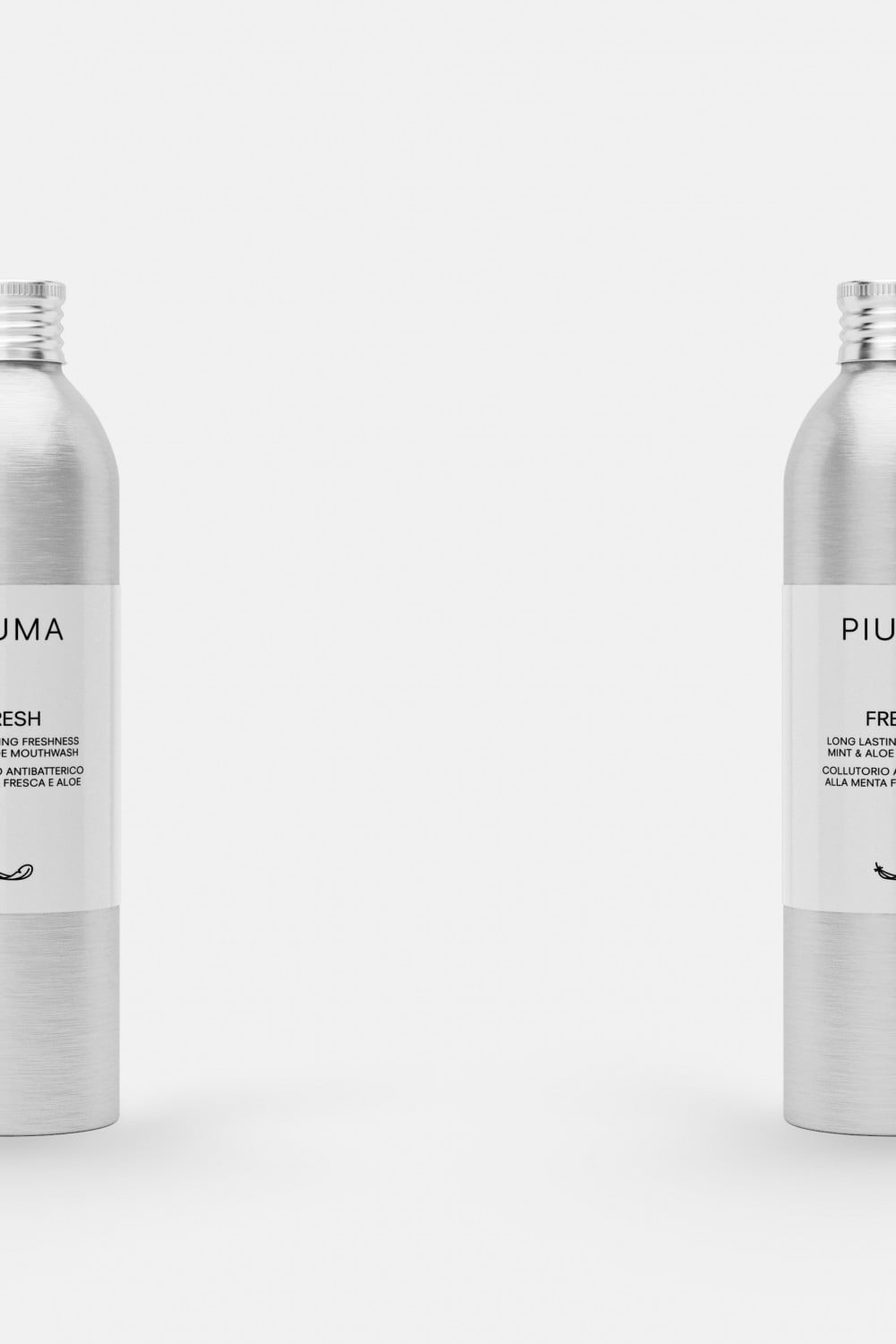 A "fresh" new Piuma® family member!
Welcome FRESH, the new mouthwash designed and made in Italy thanks to the Piuma research with special soothing and antibacterial formula in a pleasant mint flavor.
Enclosed in a 100% recyclable, innovative, reusable and eco-friendly aluminium bottle, PIUMA FRESH expands the product family designed for your daily hygiene turning it into a real beauty ritual; for maximum hygiene and a healthy smile, keeping your breath fresh for a long time.