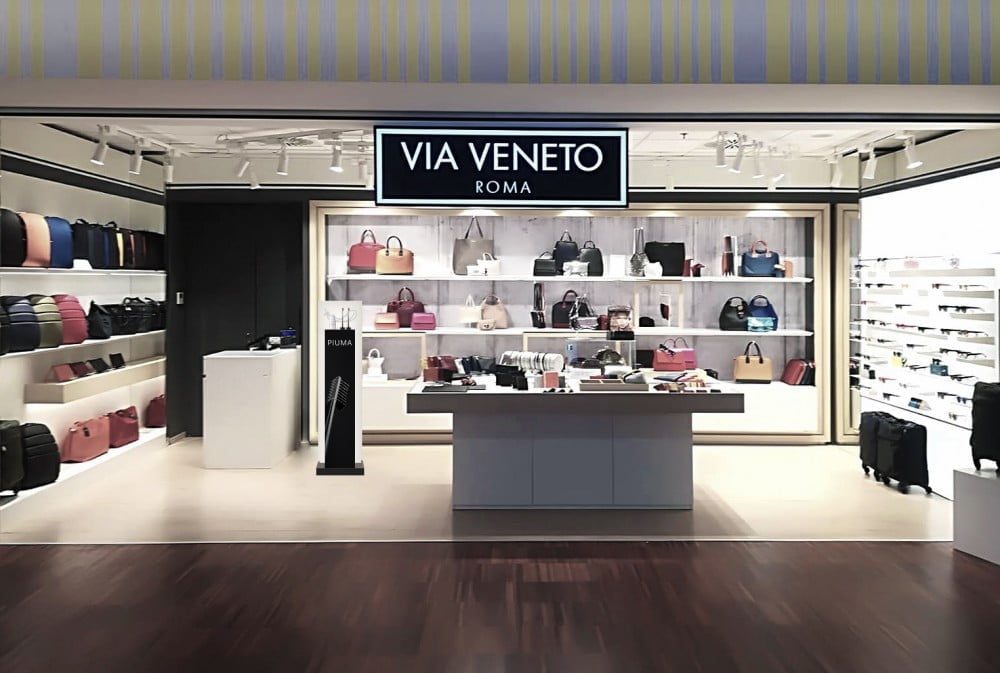 Piuma® takes off from Orio al Serio Airport
Multiple brands, one goal: offering customers a unique, quality experience. Products and materials traditionally static merge into a dynamic, refined, relaxed, and welcoming environment.
PIUMA®, an icon of functionality, science, and beauty, moves beyond the edge and begins a collaboration with Via Veneto – Roma, a sales point for accessories located inside Milan Bergamo Airport.
You just need to enter the shop to notice its originality. Travel accessories materials design and quality are enhanced and highlighted.
Innovation, style, and exclusivity are waiting for those who choose Via Veneto – Roma. The multibrand store, in addition to its customer-oriented approach, pays particular attention to the location, to create a stimulative, energetic, hospitable, cozy, and creative place of sharing.
These and many other factors have made Piuma decide to be part of this, contributing with a more scientific touch, but at the same time modern and refined.
Are you particularly interested in the world of accessories and oral care?
Stop by the shop and turn your day into something incredible, don't hesitate!
Your happiness and especially your smile are very important to us.
customerservice@piumacare.com