Cavity protective with
multivitamin action toothpaste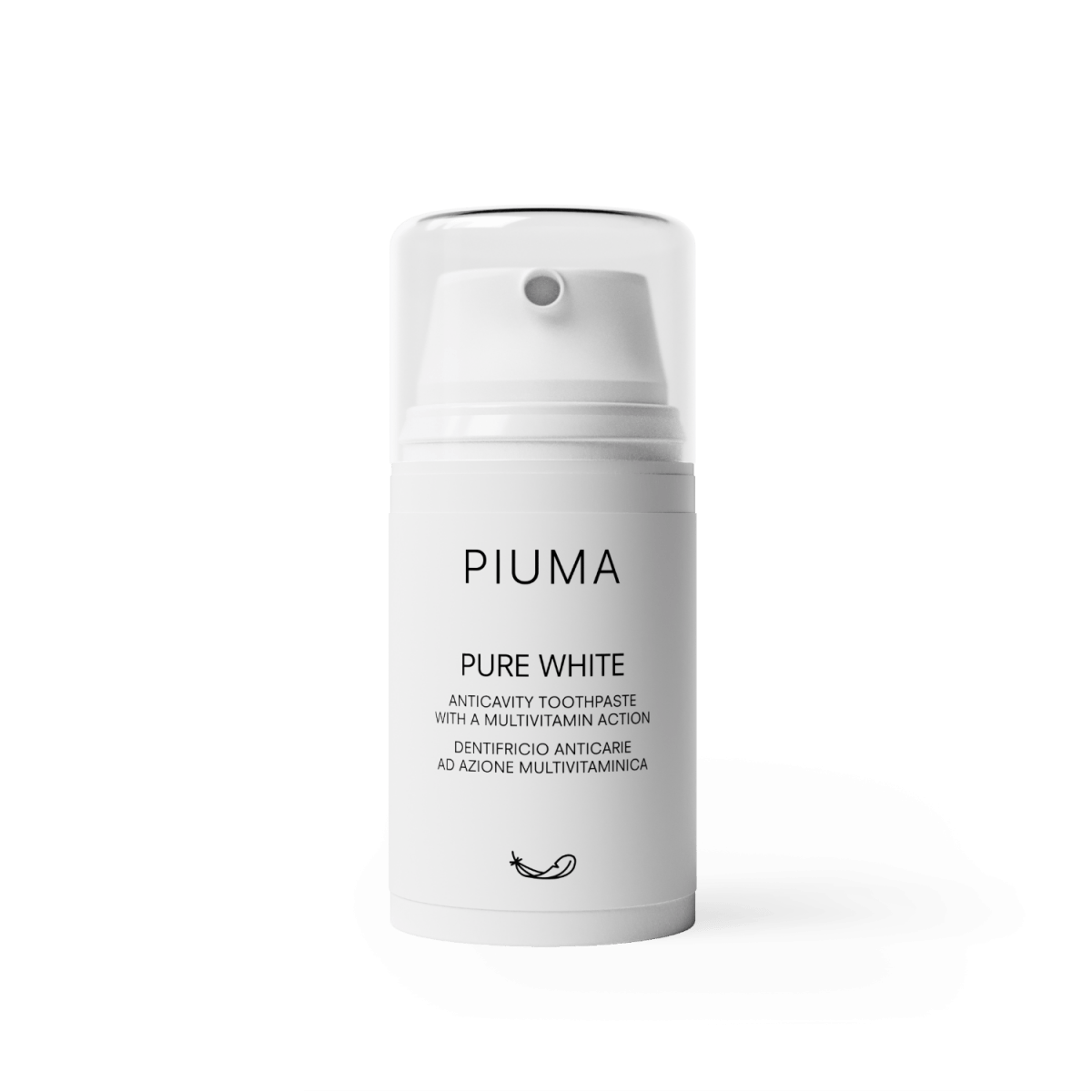 ANTIOXIDANT
PURE WHITE is an efficient antioxidant and protective toothpaste, enriched with A, B, and C vitamins.
CLINICALLY TESTED
PURE WHITE formula is clinically tested and
approved by dentists.
MADE IN ITALY
100% designed and produced in Italy.
ANTI-CAVITY ACTION
It prevents plaque buildup and cavities, thanks to the action of fluoride.
FRESH MINT
We spent more than 200 hours in R&D to find the most refreshing and delicious mint flavor for your oral hygiene.
REVOLUTIONARY PACK
Never squeeze it again!
The revolutionary patented format of the airless packaging lets you use all of the product without any waste
A soothing and anti-plaque
mouthwash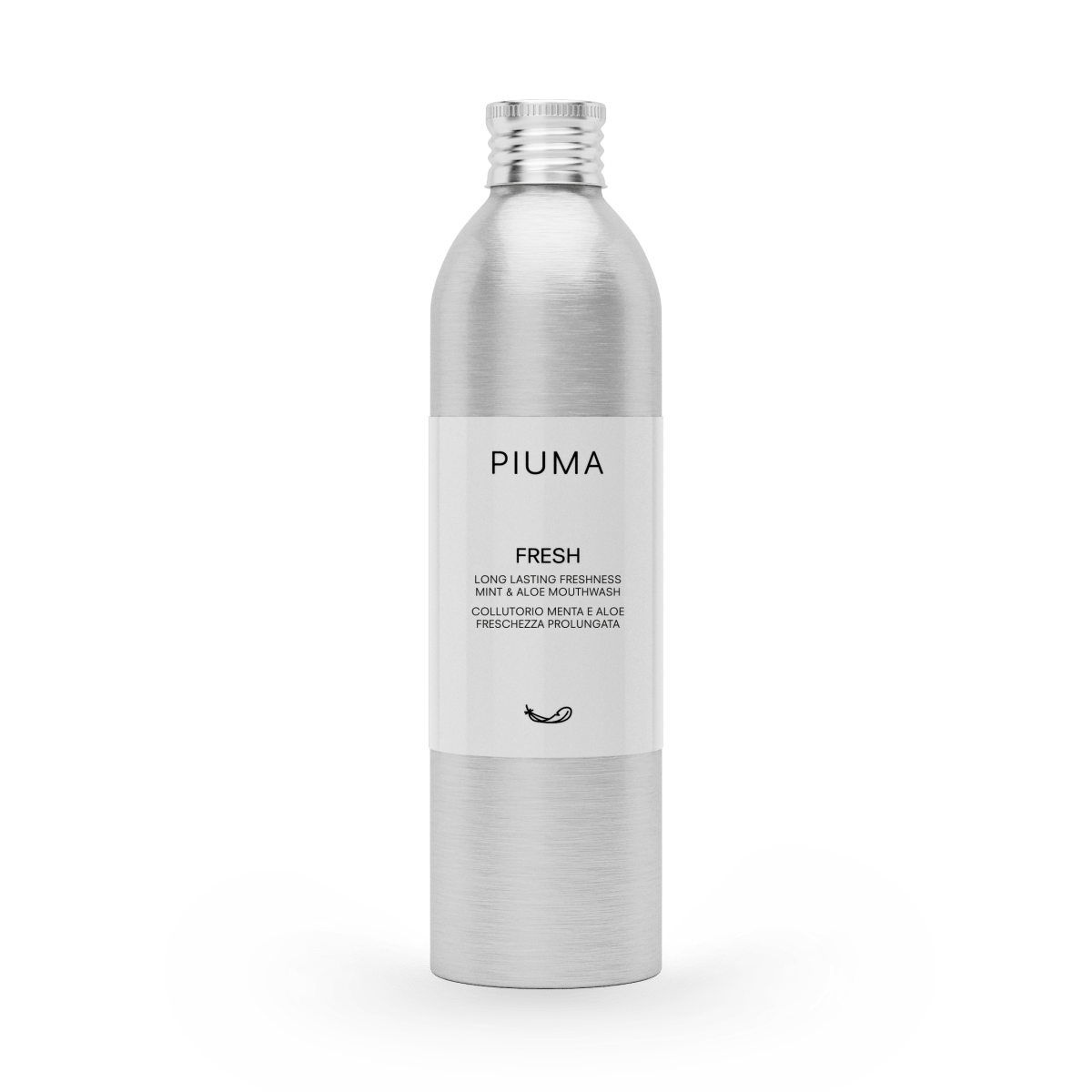 REFRESHING
The mint flavor of Piuma FRESH keeps your breath fresh for a long time.
GREEN & REUSABLE
The FRESH mouthwash bottle is made of sustainable aluminum. It's designed to be reused after the product is finished.
DELICATE
The innovative formula with aloe vera helps soothe your gums.
ANTI-PLAQUE
FRESH formula contains cetylpyridinium chloride, to reduce the bacterial load in the oral cavity.
MADE IN ITALY
100% designed and produced in Italy